Hiring an AU Pair
April 23, 2017
How's that working out for you?
We recently had an au pair join us for 5 months to help (mainly) me find a balance between working, childcare and managing a household… oh and a business. We have our own business which means hubby spends at least 6 days a week working, I work as much as I can and our two ladies have childcare & kinder to keep them occupied. Most of our family live out of town so we don't so much have a big network of extra hands that can help to replace childcare or offer date nights so this was a really great option for us. Our thoughts with employing an au pair were to help me take some of the stress out of micromanaging everything and falling apart in a heap when either sleep, work, household and general health and stress were affected by 'the juggle'. And, I have to say it was a fabulous decision for us. We researched and found someone we felt would gel with the girls, provide warmth and comfort and also eleiviate some stress and workload for me.
I had some fantastic advice before hiring our au pair and have since passed on some advice to friends and colleagues who are equally interested in finding someone to help with 'the balance'. Below are some key points I would strongly encourage you to think about before stepping into the world of Au Pairs.
Do your research. It might seem like a no brainer to some but this is someone who will be moving into your home, joining your family and being apart of your intimate lives. I hire staff for our business and I social media stalk every single one of them before I get to the interview process, I advise you to do the same for your au pair. I was recently contacted by a girl looking to apply for our au pair role, she seemed lovely enough on the message banter back and forth but after checking her social media I found her profile showed images of partying (totally fine with people enjoying a drink) but I'm talking images of girls sniffing drugs off bench tops… I MEAN SERIOUSLY- What the hell was she thinking. She immediatly received a decline and thanks but no thanks.
Create a schedule before you start looking. Step out a general week and work out the gaps where you need someone keeping in mind things will change from week to week with public holidays, school holidays & illness. Au Pair's are live in helpers and will generally work somewhere between 36-40hrs per week in exchange for a room, three meals a day and pocket money. An au pair might just be a second set of hands for arriving home from childcare, getting meals ready, helping tidy or getting kids dressed before school/care. They might also be the main carers of your kids during certain times of the day and then there might be a chance for night sitting and a date nights because it can't be all work and no play. Having a schedule will help define what you are looking for and also help your au pair know when their free time will likely be.
Learn to live with others. This is probably one of the hardest things for a family to face when accepting to bring home an au pair. You have to get used to someone living with you. Now for us that really wasn't a big issue. Whilst I enjoy time to myself I've also found the extra company great since I do a fair few weeks of single parenting when my husband travels. So whilst you may not think you are a people person, be willing to give it a chance. Sharing breakfast or dinner with a housemate can actually be more enjoyable than you think. The ONE THING we missed the most? Walking around naked, from the shower or out of bed in the morning. I remember saying to our au pair in the first week 'you are going to see me naked, it's just bound to happen with little people opening bathroom and bedroom doors. I'm ok with it, you will just have to be ok with it too'. Be sure to invest in a good dressing gown, you'll need it!
What to look for… just don't expect to find someone who ticks every box because I doubt they are out there. Ideally find someone with experience looking after kids, someone who has lived out of home or had to cook and clean for themselves before. Finding someone who is 'fresh' to the whole 'adult' world can be tough and means you will be shifting between the role of mother and employer a lot. You may not find the perfect person, but I know we cared mostly that our girls were loved and protected. Those things were our most important check boxes, finding someone that loved our girls and cared for them as a parent would.
Get used to people assuming you have help 24/7 I can't tell you how many times I have people ask me to do something socially & when I say I have to check with our au pair for the hours used that week etc, I get an eye roll response and a comment like 'but you have an au pair, you always have help.' THIS IS NOT THE CASE. You employ someone to help during your 36-40hrs of the week and if you are like us, those are mainly work hours. A fortnightly date night is a bonus but otherwise the au pair is free to get out and socialise, study or do their own thing when they aren't working. Whilst you must be sure to find someone who contributes to the family and house-hold as they would in their own home i.e. helping with meals and dishes, washing etc as they would living with their parents (or out of home) this doesn't always mean they will be around or able to help out at times you expect. So it's about finding a balance for what works for you, your au pair and your family. Just make sure you stipulate you want someone who is contributing as a family member, I don't know about you but in my household from age 15 onwards if I didn't help cook/prepare the meal I was on dishes duty! Those are the kind of expectations we have.
Have a contract. This was wonderful advice I received from a colleague. Having a contract meant we could stipulate what we were looking for and also gave our au pair support and knowledge of how we wanted things to play out. We stood by the standard rules offered to au pairs in Australia. Head to aupair.com to view some standard contracts.
There are so many ways you can look for an au pair, agencies, specific websites and facebook groups.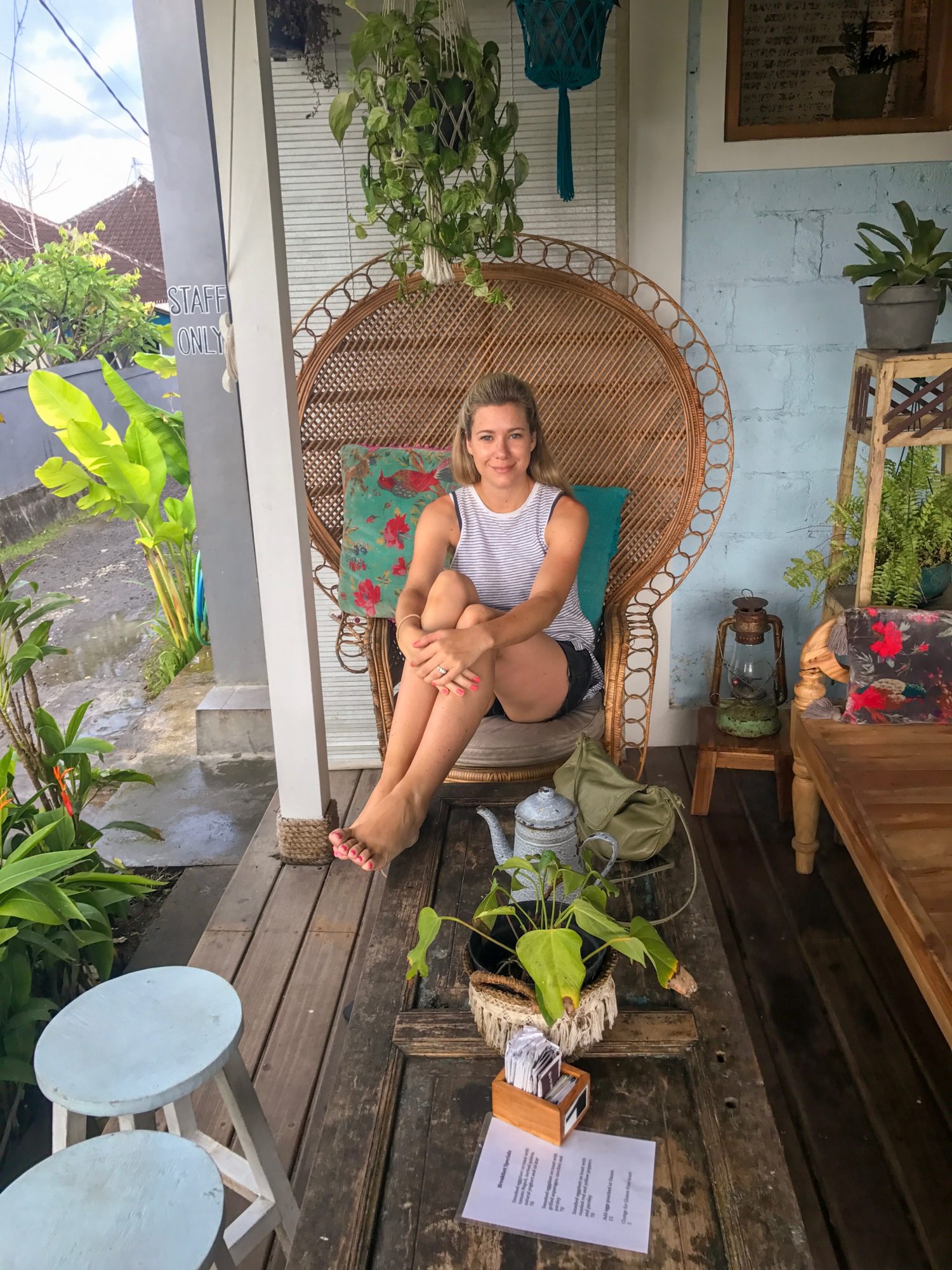 You May Also Like
February 2, 2016
April 7, 2017