How to survive the 'new born' phase
February 2, 2016
I feel I have gained some knowledge in this area after my second bub is about to turn 5 months and is moving out of that fresh, lovely, cuddly, squidgy, exhausting, no sleep, poop missile, spew coated hair 'new born' phase. Plenty of what I suggest below carries through to babies and toddlers, it's a way of life, when you change your expectations on what you expect to get out of your day as a new mum (or a mum of more than one) it can make you feel more satisfied.
Tip 1 It can wait until later
The best advice I was given as a new mum was if someone invited you out for a coffee, NEVER SAY NO! (Within reason, if coffee is close by, walking distance especially when you aren't feeling confident driving and managing kids) Drop those dishes, forget those chores as they will be waiting for you when you return and push that pram out your front gate! If you waited until all your jobs were done you'd never leave the house so get out there, socialise with fellow parents, friends, neighbours etc and work out that things can be left until later.
Dishes; stack them up in the sink out of sight and walk away from them, the world will not combust if there is a day's worth of dishes to deal with in the evening.
Washing; can be done and hung out at any hour, it does not have to be part of your morning mantra when sh*t is going sideways, babies are screaming, you're trying to shower and feed a toddler let alone feed yourself and get dressed.
Making your bed; this is a big one for me. My OCD has always had me feeling pretty up tight if I didn't make my bed. I was always taught to tuck in the sheets, fold back the top sheet and flatten out the doona. I know myself and this was something I still have to do to get out of the house, so instead of making the bed properly I simply yank the doona up and over and throw a few pillows on top, enough to satisfy my OCD and get me out the door. Sheet tucking can be done later, or never which seems to be the more popular choice for me these days.
Eating; Yes clearly this is something we need to do but putting expectations on yourself to serve up a delightful breakfast spread and hot cuppa is certainly leading yourself into disappointment. So instead learn to love a deconstructed breakfast; a handful of nuts, an apple, a few spoons of yoghurt and a banana. I make sure these items are on hand or already packed in my (baby) bag so as I can always hit the road and know I have some munchies to get me through. I'm also a big fan of grabbing a cucumber and carrot on my way out plus a stash of gluten free salt free crackers for more substance, these days I fight my toddler for a bite of any of these items.
Hair; don't wash, barely brush just invest in some decent summer and winter hats, put one on and know one is the wiser.
Tip 2 Put on ya game face
For me I discovered years ago when I owned my own fashion business (KnightCat) and worked from home that if I woke up and started the day by applying a bit of tinted moisturiser and a flash of mascara I felt like I was taking on the day. That way mentally I was attempting to make something of my day, even if I was still in tracksuit pants and ugg boots I was ready to walk out the door if given half the chance, or chat with the Posty!
Tip 3 Invest in little helpers
Waterproof mascara; I never liked the stuff but since having kids with hormones aplenty I can break into a teary moment way too easily, not to mention the sweated brow I get chasing my toddler so I've turned to waterproof mascara to get me through the day. I use Lancome, Hypnose, find it here.
Concealer; I admit I have tried many concealers in the pursuit to hide the many hours of missing sleep on my face, currently I am testing out Benefit' s Erase Paste, find it here.
Dry Shampoo; washing your hair prior to kids was such a chore, now if you can manage to get it done with kids it's a huge achievement and pleasure. So I use dry shampoo to push me through an extra day, I use Kevin Murphy Fresh Hair, find it here.
When it comes to actually washing your hair here's my tip: I am a big fan of showering your kids, so a few nights a week I'll jump in with both my girls, give them a good once over and give myself a hair wash whilst it's happening. I dry my hair (with a dryer) later that night if time permits, otherwise I let it dry naturally and review the time I have the following morning to give it a flick of the hair curler/straighter.
Tip 4 Don't make excuses get yourself out of the house.
Even if it is a quick walk around the block, a walk to your local coffee shop or milkbar, getting your arse out of the house will do you the world of good and have you feeling human again plus the fresh air and vitamin D is excellent not only for you but can help your newborn sleep better.
You May Also Like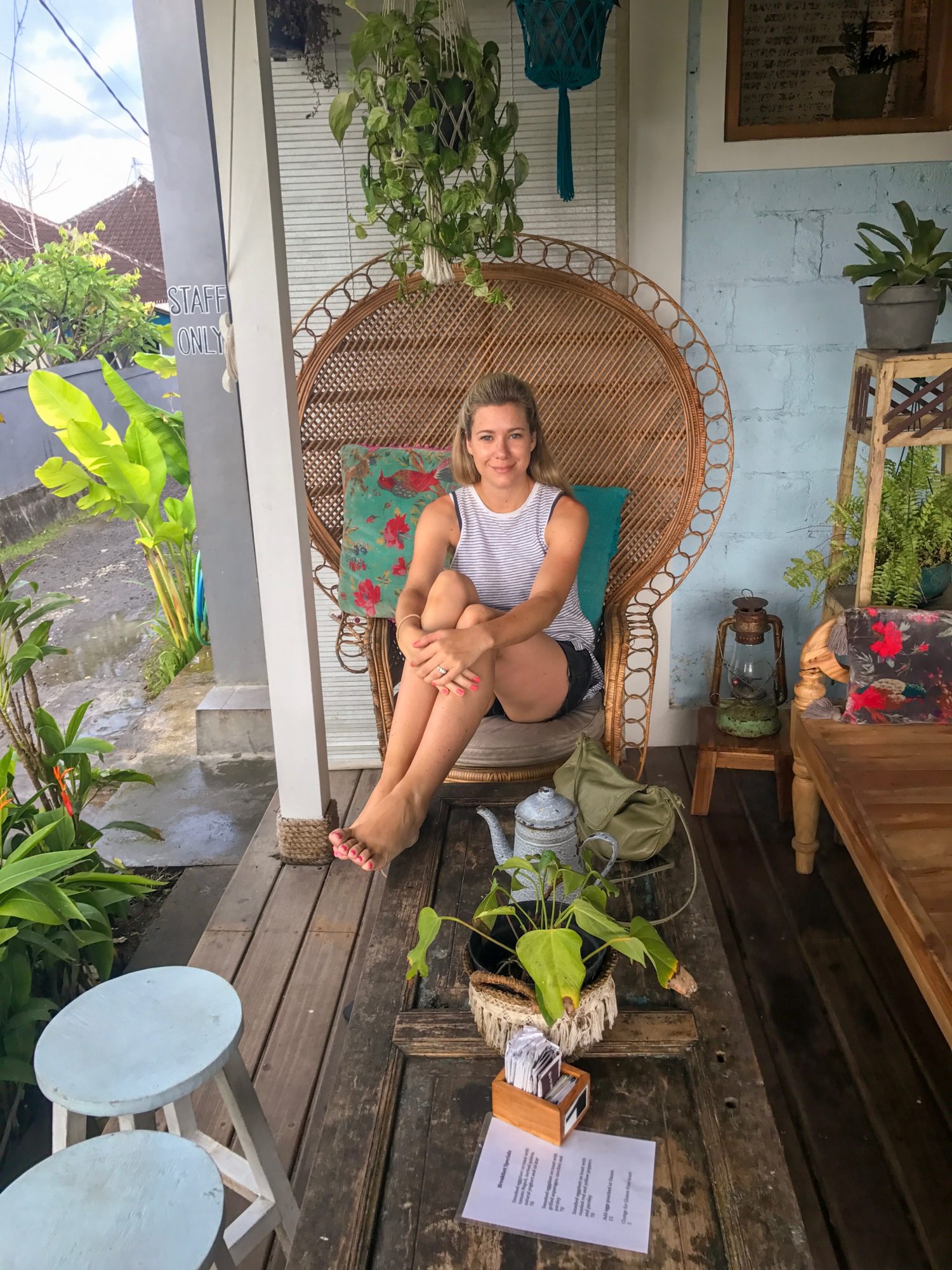 April 7, 2017
October 1, 2017
June 19, 2017