"Oh you've changed"… And I couldn't agree more!
November 26, 2014

This is the last week where I can flirt with the idea that I'm '30… ho hum'. I'm about to fall into the bracket of 'Yep, I've so got this 30 business down pat now I'm 31', I've had a year to get used to the tag and I've got to say, it fits like an old glove. Turning 30 wasn't actually such a big deal as I was 7 months pregnant, renovating my first home and managing a company at the time so my hands and days were full and the big date rather passed on by. On reflection the lead up to 30 wasn't the big jaw dropping change to my life I had expected, however reflecting back on my 30th year I can note serious contrast to my time in my 20's.
For starters I took a year off work (to have a baby). Me, the old trojan horse that worked 7 days a week, on call 24hrs a day, communicating with our US office on their hours, managing the Head Office on Melbourne time, travelling the country and internationally whilst servicing and overseeing a 24hr support line and somehow getting a few hours of shut eye in-between. I stopped WORK (for maternity leave) and I began WERRK
Where
Every
Rewarding (smile, hand squeeze, scream, feed, nappy change, food missile, number 3 disaster, cuddle, 5th change of outfit, first crawl, load of washing, yanked hair, first laugh, scratched face, teething nights, wine, coffee, coffee, coffee, doctors visits, instagram pics, afternoon naps, snotty nose, half eaten rusks in my hair and did I mention wine or coffee?)
Response leaves you
Knackered.
I used to think I worked hard, but somehow I still had time to exercise, read the Sunday papers, fit in a pedicure and peruse the aisles of the supermarket for what now seems like an eternity. I took the free time in that lifestyle for granted and I'm absolutely happy to admit it. Free time has been available sparingly since 30+ and so I began to change my daily habits. Beginning with a personal rule not to view emails after 8PM, post 8PM has become my time (when Lady R allows is) to read, flop onto the couch, have a soak in the tub or just crawl into bed and scroll through some social media feeds.
Since my daughter was born we haven't done much work on the house (the to-do list just get's longer) besides the garden. I've taken a keen interest in growing my own vegetables and herbs so Lady R can grow up as I did, experiencing home-grown food. I spend my down time watering and pottering in the garden and way too many weekends at Bunning's; hobbies wise I've aged beyond my 70's.
From the beginning of 30 (perhaps earlier but I just hadn't noticed) saw the arrival of wrinkles and back problems. Hence, I began to take my skincare regime more seriously, actually I didn't even have a regime in my 20's. I wear a hat whenever I'm in the sun for the day, I exfoliate, use toner and masks and I even floss occasionally. I began Pilates to benefit my back that has plagued me with pain daily. I finally took my health more seriously and investigate my stomach and food intolerances.
30+ saw a change in my style, buying behavior and even where I shop. I recently culled my wardrobe of all the inappropriately short outfits that could no longer cover my rear if I bent down to attend to my daughter. I started shopping at Aldi and reviewing their weekly specials for what new toy, hammock, slow cooker, coffee mug, winter thermals I convinced myself I needed… and I did. If you pay me a visit you'll see our house is like a shrine to ALDI.
With this new stage and age I've met new people, new mums, made new friends and adopted new ideas on parenting (I did everything I said I wouldn't) and life in general is vastly different. 30+ has been an incredible year for discovering more about myself. When you strip away the fuzzy bits and white noise, the things that distract us from what is real and who we are, you can stop and take a look at the person you have become. I've stopped caring as much about what people think, I stand up for the things I believe in, I've removed myself from environments that aren't positive and I appreciate quiet time so very much. I prioritise my day differently based on what's important, what makes me laugh, what's good for Lady R and what can wait until tomorrow. Yes I've had a child and life is so very different now, but the barer version of my previous self is one I'm happy to stick with, until of course I turn 40 and realize I've been doing it all wrong.
You May Also Like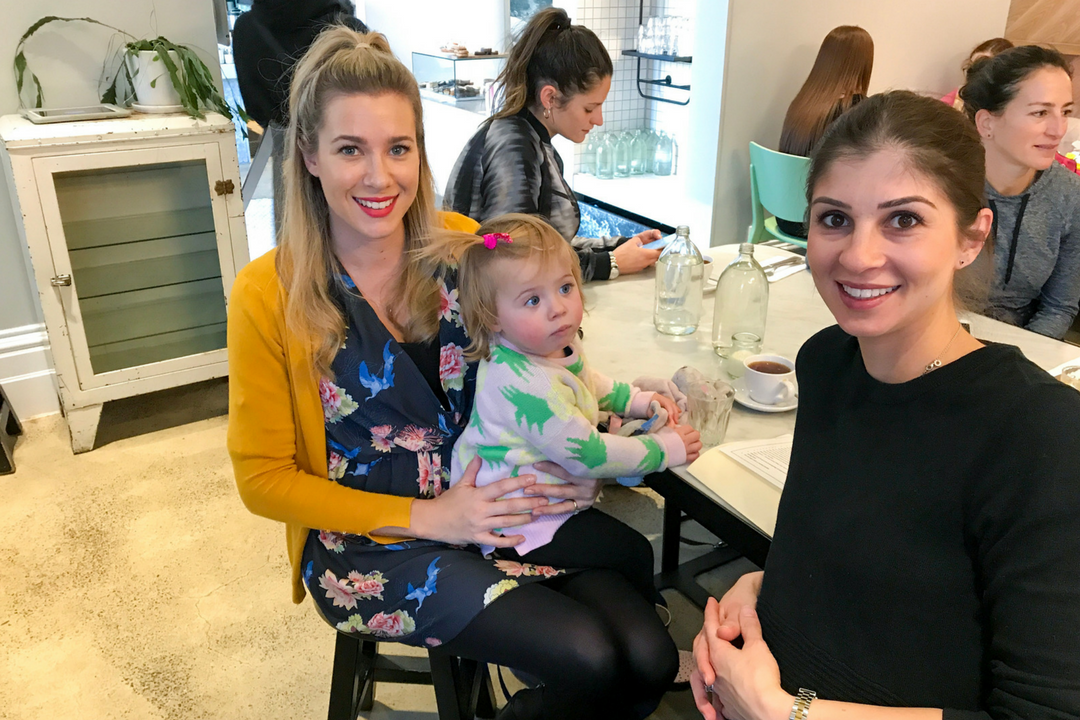 July 17, 2017
February 2, 2016
July 13, 2017