Bali holiday with kids
October 10, 2017
As the time of year starts to creep into holiday mode I can't help but be drawn back to our forever faithful family holidays to Bali. Each year, sometimes more than once since having our girls we have headed to bali for a wedding or just a breather and I cannot recommend Bali enough as THE holiday location you will find the most relaxing with children.

We have travelled a lot with both our girls and whilst sightseeing and waltzing around the globe is fun, this mumma actually would like to make the occasional holiday relaxing and that my friends is where Bali steps in. So here are my essentials to get the best out of your bali holiday.

1. GET A NANNY
This is by far the most important suggestion I make to you when considering a trip. Have you had friends that have travelled to Bali before? If so ask them who they use. We have had a number of nannies recommended over the years but once we used our lovely Wyan on our first trip with a three month old, we never looked back. If she isn't available we simply book a different time to go. Balinese are so incredible with children, they love and adore them. We took Lady L at 5 weeks old to Bali and it was there that Wyan explained to me after settling, massaging and working through her wind every night that she had COLIC – yep, I just thought she was fussy, and what she explained I needed to do to help her really changed my approach. You see the beautiful nannies we have had the pleasure of spending time with actually go out of their way, they swim all day with your kids if you want a breather, they walk your children around and introduce them to the staff at a restaurant whilst you eat, they sit in the room with your young babe for hours soothing and relaxing them whilst you can get the chance to grab a bite to eat with your other half. Honestly I once walked in and found our lovely nanny massaging our eldest Lady R, she was calm and smiling, Wyan asked if it was ok to give her a back massage and I was like "Seriously?! of course, but I'm next" bahahaha.
Besides the amazing care they offer your children, the treasured time that allows you to have with your partner is actually life changing. Going to Bali is the single best thing for my marriage, every single time we reconnect on a level like we did pre kids, we stress less even when we work for 5 hours each day (family business life) and we laugh and enjoy eachothers company like nothing else. Please, if you go to Bali I beg of you, get yourselves a nanny!!
2. HIRE ALL YOUR BABY ITEMS 
There are some incredible baby hire companies that allow you to hire a pram (not always easy to use prams on Bali roads so beware) cots, toys, high chairs, change tables, sterilisers, pool toys etc, you name it!
Try Bali Baby Hire and Bali Baby


3.USE GO_JEK TO DO ALL YOUR JOBS
This saved us last time, using GoJek meant we could hire someone to go and pick up nappies in traffic that would take us over 3 hours in a return trip and would deliver them by bike for approximately $3. Groceries etc. anything you need they will WhatsApp you whilst they are at the shops to ensure you have the right items, all whilst you sit poolside sipping your drink! Also really great for takeaway options in the heat of the day when the kids are enjoying the pool but you want to have a good feed.
4. GET A VILLA 
Villa living gives you all the joys of a hotel without the bogans. You can have your own pull, kitchen, separate bedrooms and living space. This means when the kids are swimming, sleeping, eating etc. you can keep your space seperate but still in close proximity. It gives you the chance to have some meals at your villa, most villas especially when looking through Air BnB will offer a small cost for a chef to come and prepare you meals for a fraction of what you'd pay to eat out. Great for breakfast and dinner especially if you have a big group of kids that prefer to run around. Also make sure you request Air con and Wifi, most villas offer it as a standard.

5. GET A DRIVER
Your villa should be able to offer you a driver or suggest one. Find a large air conditioned car that you can use to cart you around to tourist spots or water parks like Splash. Catching cabs is unpredictable, often without air-conditioning and a rip off. Uber is banned in most of Bali so whilst you can still catch Uber it can be done with some risk unless you pretend you're going on a tour with the driver- especially in Changu when we were there last. A driver with a van will have you and the kids sorted with room to move and they will wait whilst you dine or swim at a water park.


6. KID FRIENDLY CAFES ARE YOUR JAM
If you want to eat out you can really go anywhere as generally the staff will be really accommodating with kids, but if you want to maximise your experience be sure to check out Little Bali Love  and when you are sans kids and want to enjoy a nice meal out check out The Bali Bible for bars and food hot spots.
7. RANCHO RELAXO
If you aren't eating, swimming or shopping make sure you try the million massage parlours that will be surrounding any of the heavy traffic streets where you stay. The massages are great, some better than others and generally so much cheaper than you would pay back home.

You May Also Like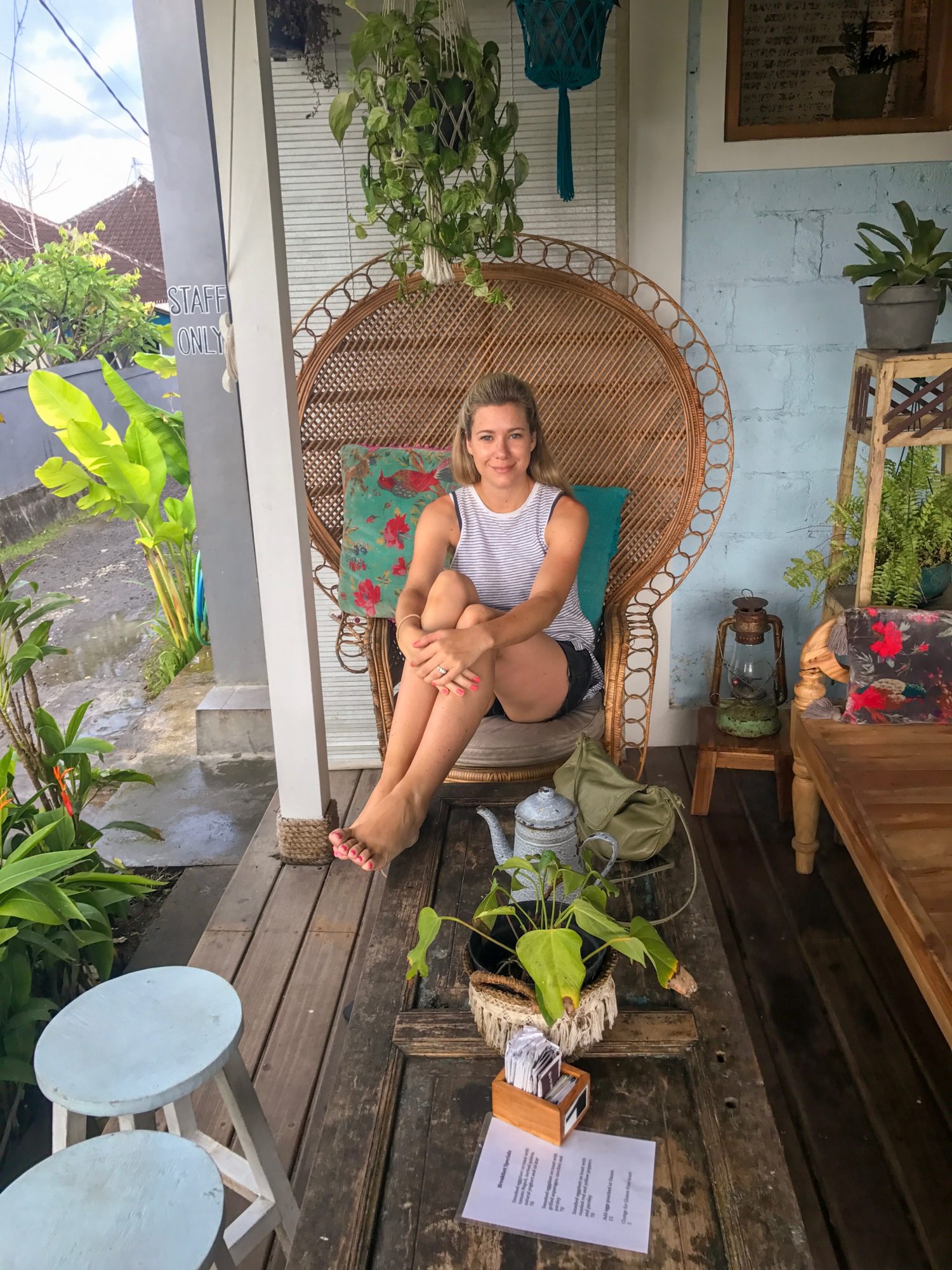 April 7, 2017
October 1, 2017